Independent senior living and retirement communities for people over 55 are becoming more popular. Many of these communities commonly provide apartments, but some also offer cottages, condominiums, and single-family homes. Residents include seniors who do not require assistance with daily activities or 24/7 skilled nursing, but may benefit from convenient services, senior-friendly surroundings, and increased social opportunities that independent senior living communities offer.
Independent senior living communities are also popular among snowbird seniors who wish to downsize or travel freely without the burden of managing a home.
Many retirement communities offer dining services, basic housekeeping and laundry services, transportation to appointments and errands, activities, social programs, and access to exercise equipment. Some also offer emergency alert systems, live-in managers, and amenities like pools, spas, clubhouses, and on-site beauty and barber salons.
Independent senior living properties do not provide health care or assistance with activities of daily living (ADLs) such as medication, bathing, eating, dressing, toileting and more. Independent senior living differs from continuing care communities, which offer independent living along with multiple other levels of care, such as assisted living and skilled nursing, in one single residence.
Independent senior living residents are permitted to use third-party home health care services to meet additional needs.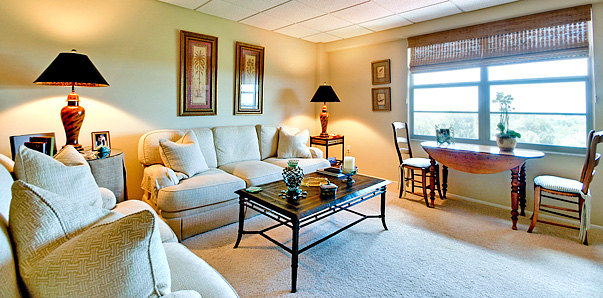 This article originally appeared on TalkAboutWellBeing.com.